From Aunt Nancy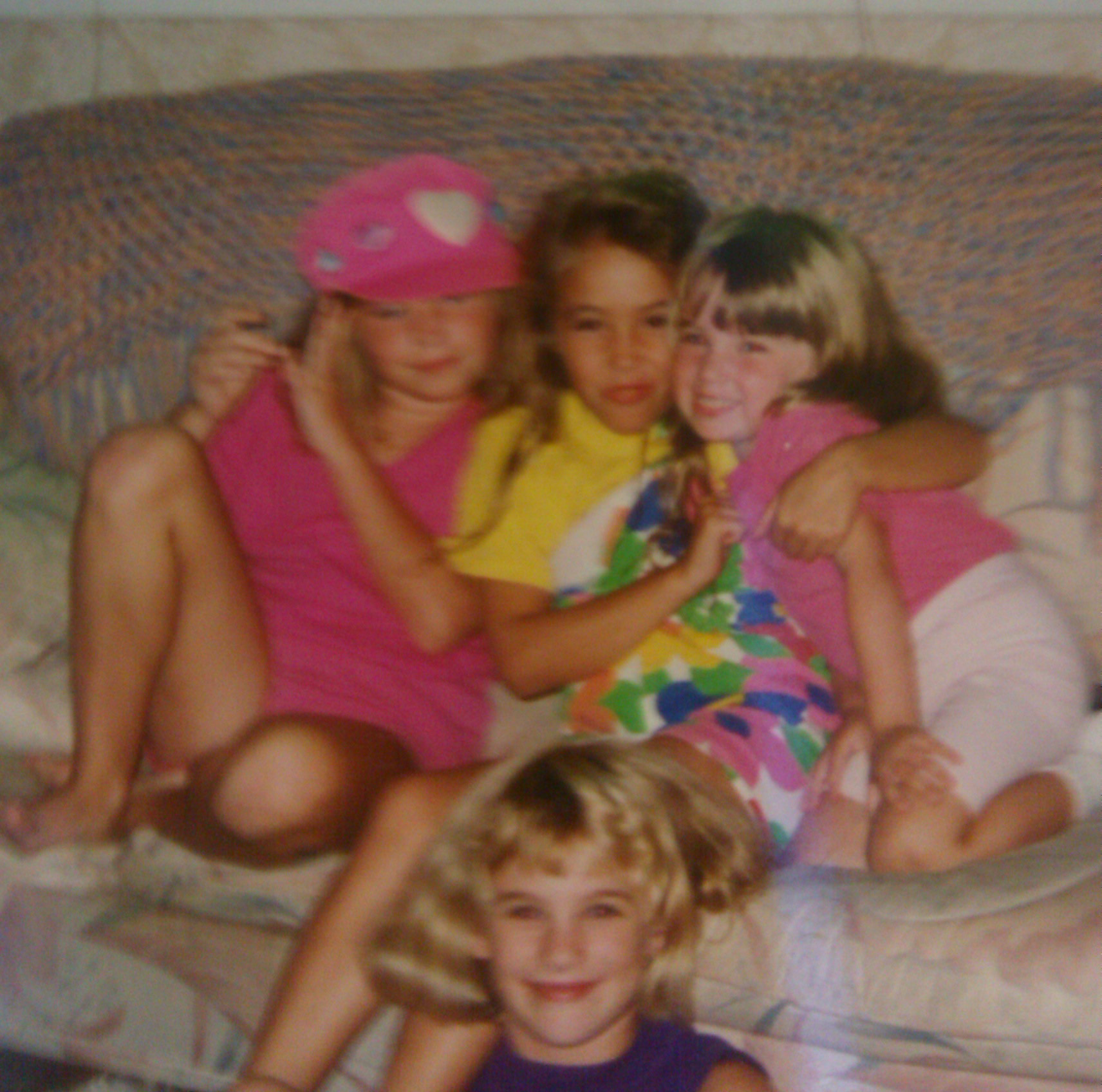 One of my fondest memories of my precious niece Breanne occurred when she couldn't have been more than 6 or 7 years old and attests to her loving nature and why we always referred to her as an "Old Soul".

I had gone to VA Beach to visit my sister Sandy and I was very depressed over a recent break-up. I was discussing it with Sandy and had no idea that Breanne was listening. As I finished my tale of woe, little Ms. Breanne came and sat in the chair next to me. She then leaned over, placed her hands on the cheeks of my face, looked deep into my eyes and said "Oh Aunt Nancy, you just need someone to love you and I love you".

Wow! What wisdom and love from such a young child! I have never known anyone like her and I never will. I am proud to be her "Aunt Nancy" and will love her and cherish that memory always.

Breanne, I will miss you forever, but I take comfort in knowing you are "up there" on my side.
From Aunt Harriet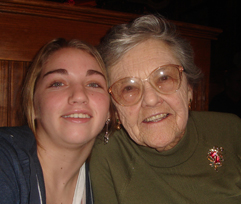 It was Christmas week of 2006 when Breanne, Bryan and John came up to visit the NJ clan. Breanne wanted to go into New York City to visit ground zero...so off everyone went.
One of the memories I have of that day was on the train trip into the city. On the trip in Breanne, Grandma and me sat together; Breanne on the aisle, me at the window and Grandma in the middle. Grandma kept saying over and over to me "please don't lose me in the city." If she said this once she said it at least 100 times before we arrived. Right before we left the train, Breanne leaned over Grandma and with that low voice of hers whispered in my ear "Aunt Harriet please don't lose Grandma in the city." We burst out laughing.
The picture to the left was taken that day at lunch. I miss the 6000 year old woman...Breanne.
From Dad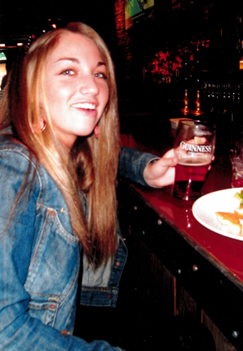 Breanne is seen sitting in an Irish pub in New York City. The picture was taken by me, her father. Don't worry she didn't drink the beer. We were on our way to see Phantom of the Opera. It was 4 March 2006. I had gotten tickets for her 16th birthday. We spent the whole weekend together from the ride across the Delaware Bay on the Cape May – Lewes Ferry to spending a couple of nights with Grandma Mahon. Grandma's Alzheimer's was in its early stages and I suspect that was probably the last memory of Breanne she had. I know that is kind of a sad note, but I do remember that for the next year my mother would talk about that weekend and how she thought it was wonderful how I took my daughter to New York to see the play. Of course Breanne made it all worthwhile for grandma just like she did with everyone. We laughed at Grandma repeating things endlessly, but I always remember that despite the stage of my mother's dementia, she had her laughing that whole weekend. God bless you Breanne.